6 Reasons Why You're Losing Instagram Followers & How to Fix It
Losing Instagram Followers? Check out this article to find 6 possible reasons and how to fix the issue successfully.
Albert | Updated 2022-05-09
---
Today many people are struggling to grow followers on Instagram. However, while the followers count might not be growing rapidly as they expected, they find they are losing Instagram followers instead.
Followers come and go, it happens. But if you find you have been losing followers rapidly on Instagram and are afraid to check your followers again, then it's important to take action and fix it as soon as possible.
So how to fix the issue? Don't worry, this article will list all possible causes for losing followers on Instagram and the solutions to fix it. Just make sure to continue reading.

Contents
1. Your Account Has Been Shadow-Banned
2. Content Is Low Quality
3. Post Outside of Your Theme
4. You Don't Use the Relevant Hashtags
5. You're Not Posting Consistently or Regularly
6. Instagram Is Deleting Fake and Ghost Accounts
1. Your Account Has Been Shadow-Banned
The first and foremost reason you are losing Instagram followers is your account could have been shadow-banned. What is shadowban? It means the platform has limited your content reach by restricting visibility. You may find your hashtagged content not appearing on the Explore pages but just visible to your followers.
So why did you get shadow-banned? It's most likely that your content or account has been reported by other users as inappropriate. The primary indicator is that you go through an Instagram followers boost and then experience a sharp decline. You may find you start losing Instagram followers daily after a shadowban.
Solution:
To fix shadowban, you will need to contact Instagram customer support for assistance. Because only Instagram knows how it enforces and how to remove it accordingly. Meanwhile, please mind that any third-party service offering fixes to your shadowban is likely a scam.
2. Content Is Low Quality
Content is crucially important to your Instagram followers growth. Good content can not only help you hack Instagram followers but also Instagram likes successfully. You may find losing followers after posting if your content is low quality. So when you have questions like "Why do I keep losing Instagram followers everyday" then it's time to check up on your content quality.
As a visual-oriented platform, it's important to post content with high quality to attract more followers and increase engagements. Good quality content means the images should be taken care of in terms of composition, resolutions, color, light, etc. They should look aesthetically appealing to your audiences.

Solution:
Try to use a professional camera, for instance, a DSLR to take photos with high-resolution quality. Meanwhile, make sure your images meet the aspect ratio requirements on Instagram. Please note that Instagram will compress images wider than 1080 pixels and enlarge images smaller than 320 pixels, which causes a lack of details and blurriness.
3. Post Outside of Your Theme
Losing followers on Instagram could also be the result of not posting the content in your niche. Whether you want to keep the current followers or attract potential audiences, It's important to have a consistent theme that reflects your unique voice and values. Consistency in your creative assets helps build recognition and make Instagram likes increase successfully.
When you post content outside of your theme, your followers may no longer recognize you and remember why they follow you in the first place. If you find randomly losing followers on Instagram, it's either the glitches or your followers unfollowing you for not recognizing your posts.

Solution:
You might want to define your niche and know more about your targeted audience in the early process and make an effective content strategy. Moreover, It's crucial to have consistency in terms of aesthetics and theme, so you can successfully differentiate yourself from other content creators.
4. You Don't Use the Relevant Hashtags
Hashtags not only define your category but also help to attract more followers on Instagram. If you are losing Instagram followers, then you might want to check the performance of your hashtags and see if they actually work. Today many people use irrelevant or excessive hashtags that don't help to grow followers but lose some.
Improper hashtags result in a decrease in engagements. If you don't use hashtags that are relevant to your niche, you'll get low engagement which can not get your post effectively exposed to your followers and potential audiences. Hence they might unfollow you if they don't see your post for a while.
Solution:
Identify and remove those hashtags that don't work. Try to use the best Instagram hashtags for likes and followers, so you can increase more engagements and get discovered by more people. You can also optimize your hashtag strategy by using a hashtag tool, which can provide you with trendy and topical hashtags that help to gain more followers.
5. You're Not Posting Consistently or Regularly
How's your posting frequency? If you post 10 times a day, then it's likely you might be losing Instagram followers every day. It means you are oversharing and spamming your followers, and they'll unfollow you eventually. It is believed that posting too much is one of the reasons for losing followers on Instagram.
On the other hand, posting too little will also cause losing Instagram followers. They might think you are no longer active and unfollow you. When it comes to posting, it's important to have the right balance. Don't post too much or too little.
Solution:
You can use a content calendar to keep a proper frequency, which can help you keep your followers' attention and boost your Instagram followers count. It's better to post at least 3 times a week and once a day. You can post more often on Instagram Stories because they disappear after 24 hours.
6. Instagram Is Deleting Fake and Ghost Accounts
Why do I keep losing Instagram followers every day? One of the most popular reasons is that you've got fake/bot followers, which have been removed by Instagram. What's worse, as the platform combats bots and automation, any account that uses bots/fake followers would be punished on Instagram.
Solution:
Growing followers on Instagram is never easy, especially with organic methods. But you can always use an app to increase Instagram followers fast and safely. This is when the most secure app – InsBottleGetInsstaIG Liker comes into play, so you can regain lost Instagram followers successfully.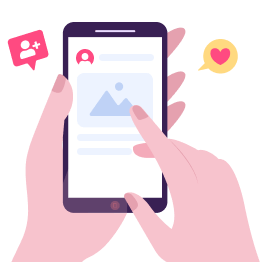 Best Instagram Followers & Likes Gainer
100% free Instagram likes and followers without one penny
Get real Instagram likes and followers without following
Get Instagram likes and followers no password, no verificaiton
Just check out the main features that make it the solution to followers dropping.

Real & Active Instagram Followers
InsBottleGetInsstaIG Liker is not a fake IG followers app but a community for real Instagram users helping each other for Instagram fame. In addition, all community members have been verified with authentic profiles. They will never disappear or get removed by Instagram.
Unlimited Free IG Followers/Likes
With InsBottleGetInsstaIG Liker, you can grow unlimited Instagram followers/likes for free. Just collect coins by doing tasks, including following accounts, liking posts, etc. and you can get free Instagram followers instantly with unlimited coins.
Safe & Secure
As the safest Instagram service, InsBottleGetInsstaIG Liker allows you to get Instagram followers no login. Simply submit your Instagram username and you are good to go!
How to stop losing followers with InsBottleGetInsstaIG Liker

Step 1. Free download and install InsBottleGetInsstaIG Liker.
Step 2. Sign up. Add your Instagram account to InsBottleGetInsstaIG Liker with the username only.
Step 3. Collect free coins by doing tasks. Order real and active IG followers with coins.
Conclusion
If you are still Googling "why am I losing Instagram followers 2022," then this article is precisely what you need. You can find 6 possible reasons for losing Instagram followers and how to fix the issue with proper solutions. Among them, InsBottleGetInsstaIG Liker is the most practical one that actually works in 2022. It can not only stop losing followers on Instagram but also help you grow more followers successfully. Most importantly, the app is 100% free. Just try it yourself!
IG Service

Panel

100% Safe & Clean